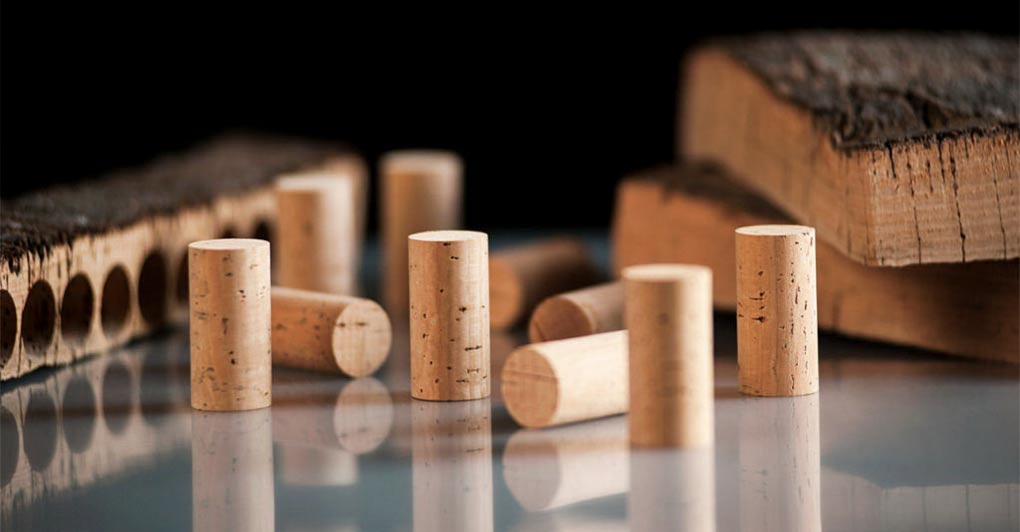 Why is Cork Footwear Trending in India?
Cork is a natural material that when mixed with rubber can provide a lot of strength and flexibility. This strength & flexibility makes it an ideal material to replace EVA / Plastic. Cork footwear in India Is becoming popular by the day. Other than the sustainability benefits, cork provides uniqueness to the footwear's design. EVA/ Plastic has been in use for many years and cork's entry as a footwear material has been welcomed for trend and styling.
Cork footbeds became popular with Men's footwear but now it is getting very popular in women's footwear too. To understand the reasons why cork footwear is so much in demand in India, we must understand the two key reasons, Sustainability & Styling.
SUSTAINABILITY - Cork footwear in India
Source of Cork:
Cork is collected by using only the bark of the trees. No trees are cut to derive cork. The bark that is cut to make cork naturally develops again. Plus, it elongates the life of the oak trees. Cork is the best material in terms of being sustainable, natural, eco-friendly and harmless to nature.
The bark that is removed to harvest cork takes a few years to grow back and can be harvested again. Harvesting the cork is great for the oak trees and the environment. When the trees grow back their bark, they consume up to 5 times more carbon from the atmosphere than they normally do. The regrowth of the bark is the main reason for this. Just you do great work by choosing cork footwear.
Use of Cork in footwear:
Cork on its own is in granular form. It cannot be used alone to prepare a footbed for footwear. The rubber on the other hand is very soft and again not usable in its original form. A mixture of cork and rubber makes a great combination. It is strong, it accepts weight, it does not break, it just moulds as per the feet's contour and arc.
Replacement of EVA/ Plastic Cork:
As you see cork mixed with rubber is ideal to replace EVA/ Plastic in footbeds, thus Cork has become a sustainable option to be used in footwear. 
STYLING - Cork footwear in India
Cork is new! Cork is flexible and mouldable! Cork use enhances the style quotient of the product. It gives a natural look. It gives a twin-colour sole effect. With cork, one can manufacture cork slippers, sandals, sliders and even shoes. 
Cork is currently more popular in slippers and sandals than in other categories. Both men and women like cork styling in footwear.  Cork slippers which use a footbed of around 70% cork and rubber with an EVA bottom are getting very popular. This reduced use of EVA makes the product strong and makes it abrasion free.
Cork footbed enhances style quotient in many ways! Just a few reasons why Cork enhances the style quotient of footwear:
Use of colours:
Cork footwear for ladies and men provides a number of colour options to the footwear designer. Designers enjoy the range of materials being used with cork slippers/ sandals. They have a choice of colours in upper, insole, lining and outsole. So, when you prepare a cork sandal or slipper, with so many colours to choose from, it becomes a delight for the designer and the consumer. In plastic / EVA sole slippers/sandals you only have upper colour to be chosen. This colour possibility makes Cork sandals/slippers a great choice.
Use of uppers:
Why is Cork Footwear Trending in India?
Cork slippers & sandals allow you to use a variety of uppers. Be it PU, Leather or fabric, you can use any material with a cork footbed. A Cork footbed is good for pasting because of its rough feel. Therefore any upper materials can be pasted along with a cork footbed. You can use leather or you can make vegan leather footwear with a cork footbed.
Use of toe rings and no-rings:
Cork slippers/ sandals for men and women can be made with or without a toe ring. This is because the footbed is wide enough to allow different styles.
Use of Velcro / Buckles:
The Cork footbed being wide and open, allows and makes the use of Velcro and buckles easy. This gives a good fitting and styling angle to the footwear.
Use of polyester instead of leather:
The inside lining of cork footwear can be polyester or leather. This makes the possibility of making the footwear vegan.
As you can see, Cork is not only a sustainable footwear resource but enhances the style quotient of the footwear too! There is indeed no looking back for cork in our feet.
Black Slippers Look Great With Blue
Black looks good with most of the colors! At NoStrain, we believe Black looks the best with Blue. While designer our 1st rubber slipper range, Black and Blue was our favourite combination. In India...
Read more